25 Must-Visit Indoor Dog Parks in the U.S.
Imagine the joy of giving your Cadet a warm, comfortable place to play and socialize any time of year. Thanks to one of the trendiest pet parenting crazes, now you can! Indoor dog parks are popping up across the United States and provide furry friends an opportunity to meet new pups and run free in a climate-controlled environment. To sweeten the deal, many locations offer additional services like dog daycare and obedience training. These are some of America's best indoor parks for dogs to have a blast together—rain, snow, or shine!
To ensure safety for visitors, many indoor parks only accept dogs that socialize well with other pets. Please make sure your dog is calm and comfortable in group settings before going to the park.
Indoor Dog Parks in the Northeast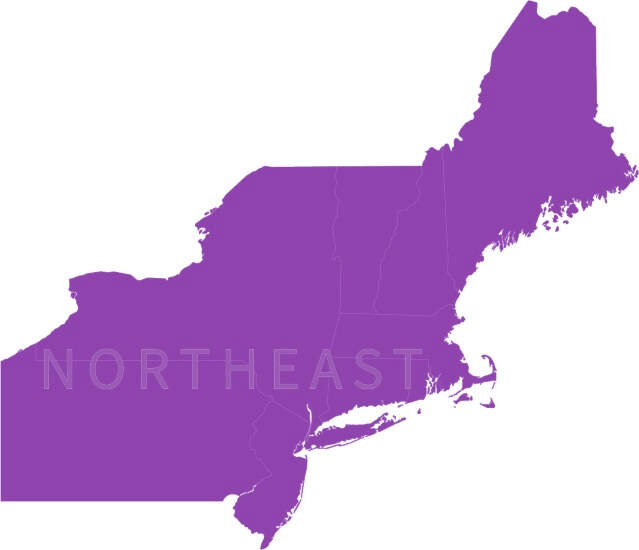 Wagging Tails Pet Resort & Spaw (West Hartford, Connecticut): Decorated with a beautiful mural of dogs frolicking in nature, the indoor park at Wagging Tails is full of unique play structures and agility equipment. It also features an outdoor play area for warmer days, complete with dog-specific pools and plenty of places to romp. Pet parents can relax and watch their dogs while enjoying some complimentary coffee or tea in the seating area! Membership is required for park access. Learn more
JB's Indoor Dog Park (Norwell, Massachusetts): This unleashed indoor dog park invites pooches to exercise and play in 3,000 square feet of fun, open space. Pet parents can also take their dogs to breed-specific hangouts and even rent out the park for special doggy birthday celebrations! Learn more
The Social Hound (Setauket, New York): If you live on Long Island and need a happy place for your dog to play while you're out and about, this is the park for you. The Social Hound offers daycare seven days a week, and their attentive staff will place your dog in a size-specific playgroup while supervising the action. This location also offers a luxurious pet hotel for extended stays and a professional salon to pamper your pup. Learn more
Fido Fitness Club (Woodmere, New York): Fun and fitness are what this 8,000-square-foot playground is all about! Specially designed for dogs, the park's compressed rubber foam floor lets pups prance comfortably as they socialize with new friends. You will need to bring proof of vaccination information and have your dog pass a behavior review before joining the club. Learn more
Lucky Paws Pet Resort (Freedom, Pennsylvania): The indoor dog park at Lucky Paws Pet Resort combines a 3,500-square-foot play area for dogs with a sound system and big screen TV for pet parents! The park's special rubber flooring is gentle on paws and prevents skids, giving your pup a pleasant place to roam. If you're looking to pamper your pooch during an extended stay, the resort also offers a pet hotel, salon and spa, variety of training classes, outdoor park, and dog-friendly pool. Learn more
Indoor Dog Parks in the Midwest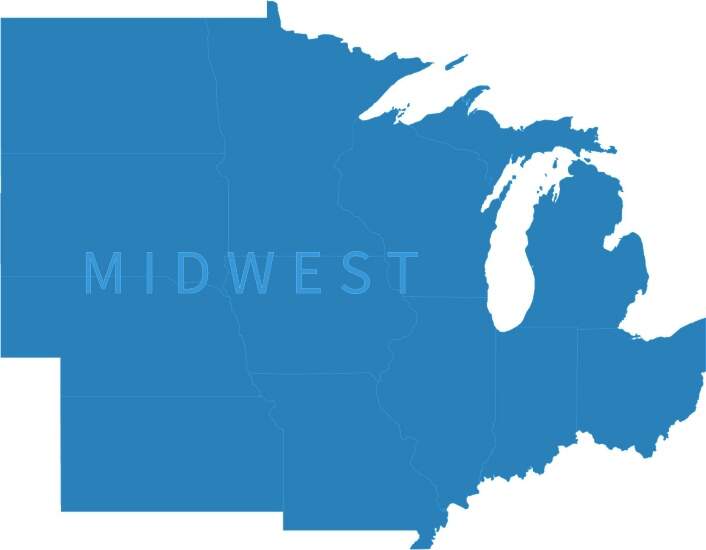 Wag 'N Paddle (Naperville, Illinois): Complete with three in-ground heated pools for dogs, this unique indoor park is the perfect place to make a splash—no matter the season! Your shaggy swimmer can take part in a 30-minute individual paddle session and show off their adventurous side on special climbing equipment designed just for dogs. Have a young pup? Wag 'N Paddle also offers Puppy Play Groups to encourage positive playtime habits. Visit online
Grey Face Rescue (St. Cloud, Minnesota): The unleashed indoor dog park at Gray Face Rescue presents a wonderful opportunity to support a good cause and get your dog some exercise! This 501(C)3 non-profit, foster-based senior dog rescue offers private playtime sessions and accepts volunteers to both help at the park and assist with rescue animals. Visit online
Paws 4 Fun Park (Lincoln, Nebraska): Touted as Nebraska's first indoor dog park, this 12,000-square-foot space features two parks for large dogs and two parks for small dogs. Playground equipment, toys, and tunnels keep furry friends amused while pet parents can enjoy free refreshments and WiFi at the owner lounges. This park also offers suite-style boarding, grooming, daycare, and training to meet a variety of dog needs! Visit online
The Pack (Comstock Park, Michigan): You can spend quality playtime with your pup and grab yourself something to eat at The Pack! Combining an unleashed indoor dog park with a dining area for the humans, this hangout spot is a great place to kick back and enjoy the day. Make sure you register in advance and upload a copy of your dog's vaccination records. Visit online
Baxter's K9 Complex (St. Peters, Missouri): Whether you want to hang out with your dog for the afternoon or give them a place to stay while you're away, Baxter's K9 Complex offers a variety of accommodations. This indoor dog park facility provides boarding, training, daycare, and even grooming for all kinds of furry friends. You will need to provide proof of your dog's vaccination records and have them pass a temperament test for some programs, so check out the company's website before visiting. Visit online
→ RELATED: HOW TO EXERCISE WITH YOUR DOG: 5 WAYS TO PLAY
Indoor Dog Parks in the South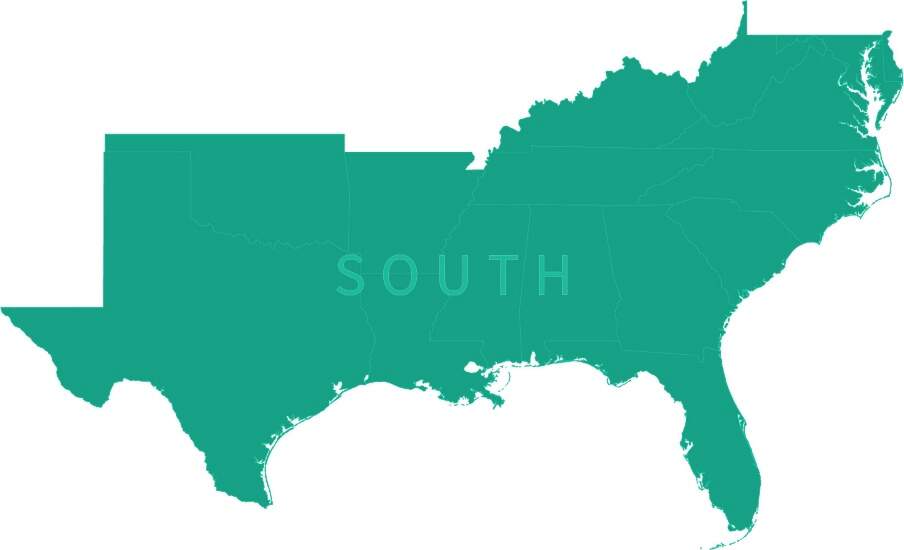 Work & Woof (Austin, TX): Why leave your dog at home for the day when you can take them to work? This 15,000-square-foot coworking area offers open desks and indoor/outdoor play spaces for furry friends. Now that's what we call a good day at the office! Get the details
Kanine Social (Jacksonville, Florida): This state-of-the-art facility offers the best of both worlds with 14,000 square feet of indoor and outdoor play space. The indoor section of this massive dog park is laid out with flooring designed just for dogs' paws and features self-bathing stations to keep furry friends clean—no matter where adventure takes them! This park doubles as a taproom, so pet parents can enjoy a beverage while their dogs play. Get the details
Haven the Dog Spot (Marietta and Atlanta, Georgia): As their name suggests, these indoor dog parks are a haven for pooches who want to play and socialize. Attentive staff members lead daycare programs that teach dogs positive playtime behaviors and evaluate their well-being throughout the day. Please note your dog will need to pass a temperament assessment upon their first visit. Get the details
Doggos (Greensboro, North Carolina): From dog yoga (also known as "doga") to breed-specific hangouts, Doggos hosts events for all kinds of dogs and humans year-round. This venue also features a pub for pet parents and a "Pawty Area" perfect for celebrating special occasions—don't forget to pack some tasty dog treats for your furry friend! Get the details
Annie's Ruff House (Norman, Oklahoma): This 5,000-square-foot park invites dogs to play seven days a week! Annie'sRuff House features separate areas for small and large dogs, as well as self-service wash bays. Rescue dogs who were adopted within two months of their first visit are eligible for a free bath. Get the details
Indoor Dog Parks in the West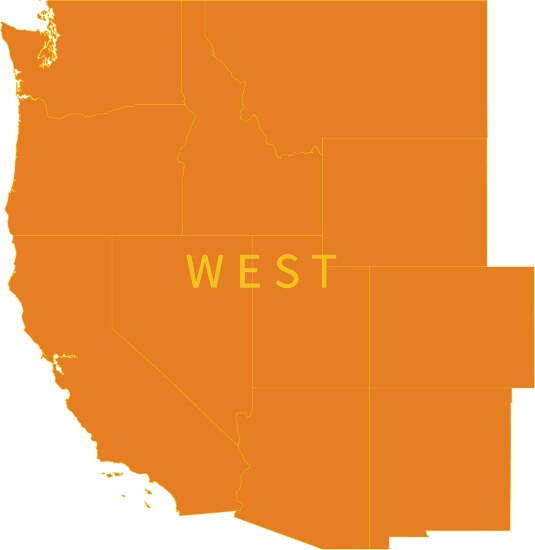 Pacific
LA Dogworks (Los Angeles, California): This comprehensive facility is regarded as the first 24-hour full-service dog care center in Los Angeles. The 2,500-square-foot indoor park features artificial turf made just for dogs and a specially designed cleaning system that helps keep the park 100% dirt free. For busy pet parents, 24-hour Fetchmobile car service is available to pick up and drop off dogs who need a ride (by appointment only). Read more
Ales and Tails (Woodinville, Washington): This dog park and taproom offers something for everyone. Enjoy a beverage while your furry friend frolics in the spacious indoor play area, which includes dog-specific puzzles, play equipment, and a treadmill walk. If your pooch needs some freshening up, Ales and Tails even offers professional grooming to help them look their best! Read more
Gearhart Indoor Dog Park (Gearhart, Oregon): Sometimes one play session just isn't enough. That's why a day pass at Gearhart Indoor Dog Park allows two daily visits per pet! There's a special section dedicated for small dogs, giving you the option to choose the right play area for your pup. You'll need to bring a copy of your dog's vaccination records before entering the park. Read more
The Doggie Den (Kent, Washington): Take a seat and watch your dog have the time of their life at this 5,500-square-foot facility! Complete with indoor and outdoor play areas, The Doggie Den offers elevated rock structures to "level-up" the playtime experience. Daily care and boarding are also available—ask how you can get a free day of dog daycare. Read more
Dogwood Play Park (Seattle, Washington): Pooches and pet parents alike can make new friends at Seattle's Dogwood Play Park. This hangout spot features an expansive indoor park for dogs and a bar area for pet parents, creating the ultimate social atmosphere for all! Plus, there's a snack bar stocked with treats for your pet. Read more
Wet Noses Dry Paws (Tacoma, Washington): Four-legged friends have the world at their paws at Tacoma's premier indoor dog park and daycare center. The 6,000-square-foot play area includes plenty of agility equipment, dog toys, turf potty zones, and occupying activities to keep pups engaged and entertained. To top it all off, breed-specific meetups offer a unique opportunity for dogs to hang out with their furry lookalikes! Wet Noses Dry Paws requires monthly membership for indoor park access. Read more
Mountain
K9 Wisdom Training (Loveland, Colorado): Looking for an indoor dog park in Northern Colorado? This dog daycare center doubles as an indoor park on weekends, offering hour-long playgroup sessions where pet parents can savor quality playtime with their pups. Large dog playgroups, shy or medium dog playgroups, and small dog playgroups are available to give every kind of dog a happy and appropriate place to let loose! Get the details
Barx Parx (Las Vegas, Nevada): Dogs and their pet parents can enjoy all-day entertainment at Las Vegas's first-of-its-kind dog park! Four-legged friends are treated to 6,025 square feet of space filled with dog toys and playtime equipment while pet parents have access to snacks, a bar, board games, and a big-screen TV. Get the details
Utah Dog Park (Salt Lake City, Utah): Whether you're dropping your dog off for the day or spending playtime together, this park is sure to bring your pup's excitement to zoomies level! Separate play zones are dedicated to different temperaments, allowing dogs to enjoy the day in a comfortable environment. Get the details
BONUS – Wünderhund (multiple locations): Claiming "you'll never go back to your old dog park," Wünderhund expects to open multi-level parks with indoor and outdoor sections by the end of 2022 in four locations: Austin, Texas; Omaha, Nebraska; Phoenix, Arizona; and Nashville, Tennessee. Features will include walking tracks, large play areas, and a variety of training courses. Check their website for the latest developments and projected open dates. Get the details
Explore the Great Indoors!
Regularly taking your Cadet to an indoor dog park can help them burn off energy and get the socialization they need—regardless of what the weatherperson forecasts. This source of exercise and engagement can even help manage separation anxiety in dogs, providing a great outlet for physical and mental stimulation. Once you find the right indoor park for your dog, you can turn those gloomy stay-at-home days into exhilarating playtime adventures!
If you're looking for a fun place to take your dog when the weather does cooperate, explore our favorite U.S. dog-friendly hiking trails to visit with your furry sidekick.