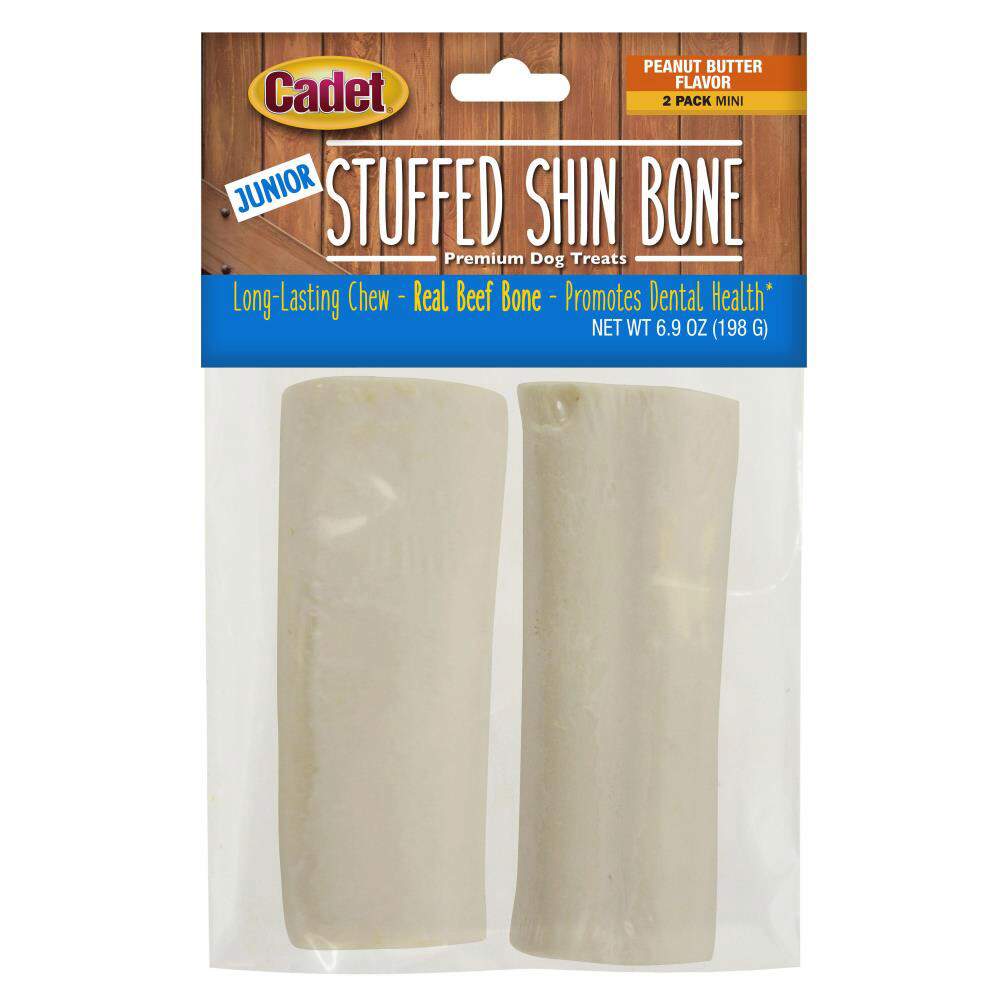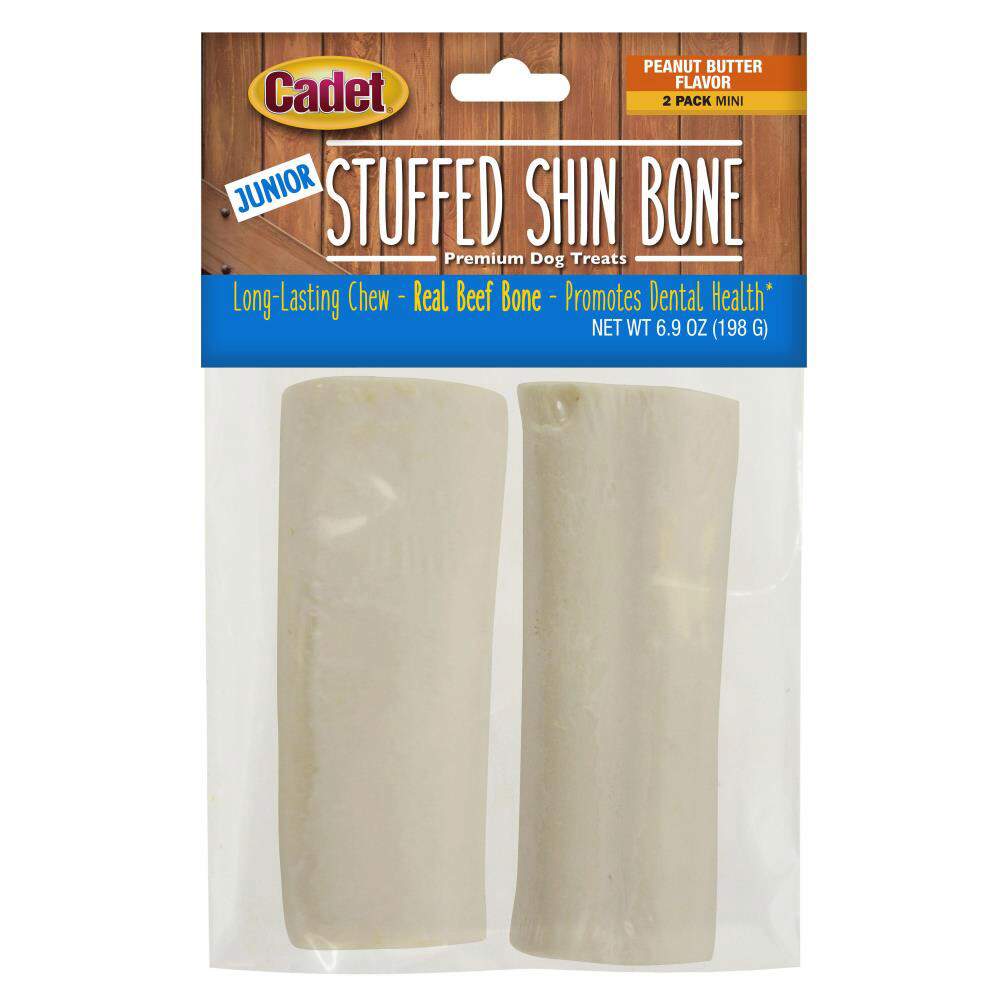 Cadet Junior Stuffed Shin Bone for Dogs
A smaller alternative to traditional stuffed shin bones, Cadet Junior Stuffed Shin Bones for dogs combine real beef bones with a delicious filling. These natural dog chews help satisfy your furry friend's innate urge to chew without chipping or breaking apart easily, making them perfect for determined chewers. Plus, these dog bones support dental health by helping reduce plaque and tartar buildup as dogs chew. Refill with your Cadet's favorite spread to keep the fun going!
100% real beef bone stuffed with tasty filling

Long-lasting shin bones for dogs provide an occupying chewing challenge

Helps reduce plaque and tartar buildup as dogs chew

Sourced from grass-fed, free-range cattle

Filled with delicious peanut butter flavor
Natural Beef Bone.
Filling: Beef Meal, Vegtable Glycerin, Artificial Peanut Butter Flavor, Potassium Sorbate (Preservative).
Crude Protein: Min 20%
Crude Fat: Min 1%
Crude Fiber: Max 5%
Moisture: Max 15%